The Horse Arena
The horse arena is located on the Timber Hall Event Center grounds. During the summer the Embarrass Northwoods Saddle Club routinely holds Play Days at the arena; Play Days are friendly horseback riding competitions for all ages with divisions from "Leadline" to "Duffers".
The arena is also the venue for the three-day Barrel Race Buckle Series competition, the Embarrass Region Fair Horse Show, and the Danny Theel Annual Team Penning & Ranch Sorting Memorial Competition (a three-day competition that takes place the weekend before the Fair).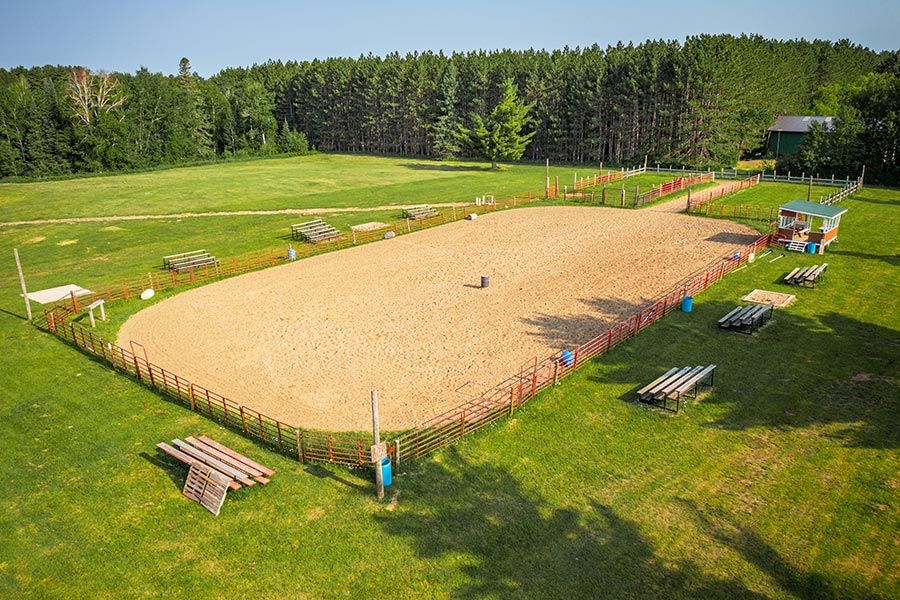 Winter Cold Storage
Boats, RVs, Horse Trailers……We can store it!
Winter storage is available in an unheated pole building located on the Timber Hall Event Center grounds at 4855 Highway 21 in Embarrass. Storage is available for 6 months beginning in October through the end of March of the following year. Depending on the spring thaw, stored units may not be removed until the grounds have firmed up so no damage is done to the grassy areas.
Storage rates are $2.00 per running foot of the unit, per month ($2.00 x length x 6). For more information and availability contact This email address is being protected from spambots. You need JavaScript enabled to view it..